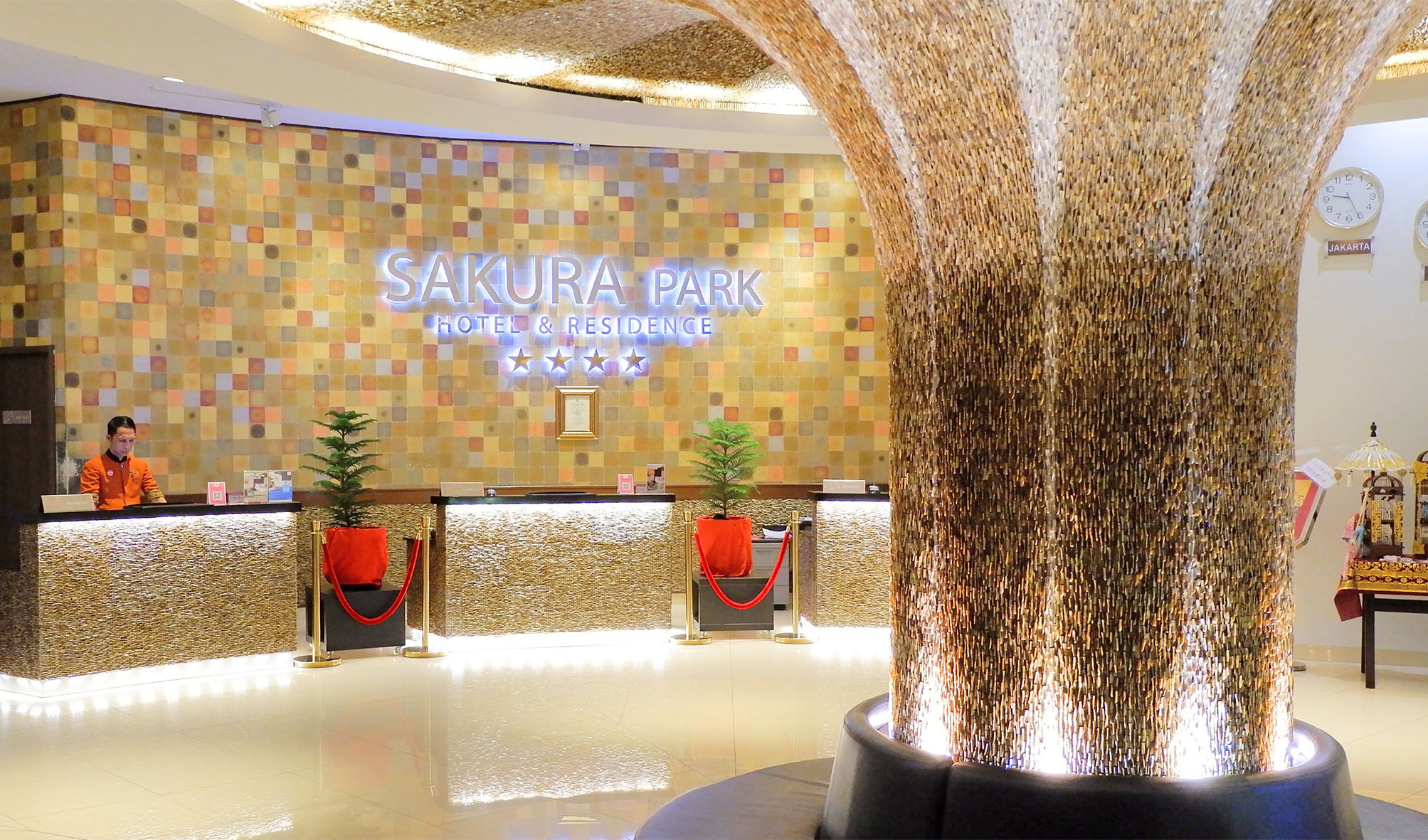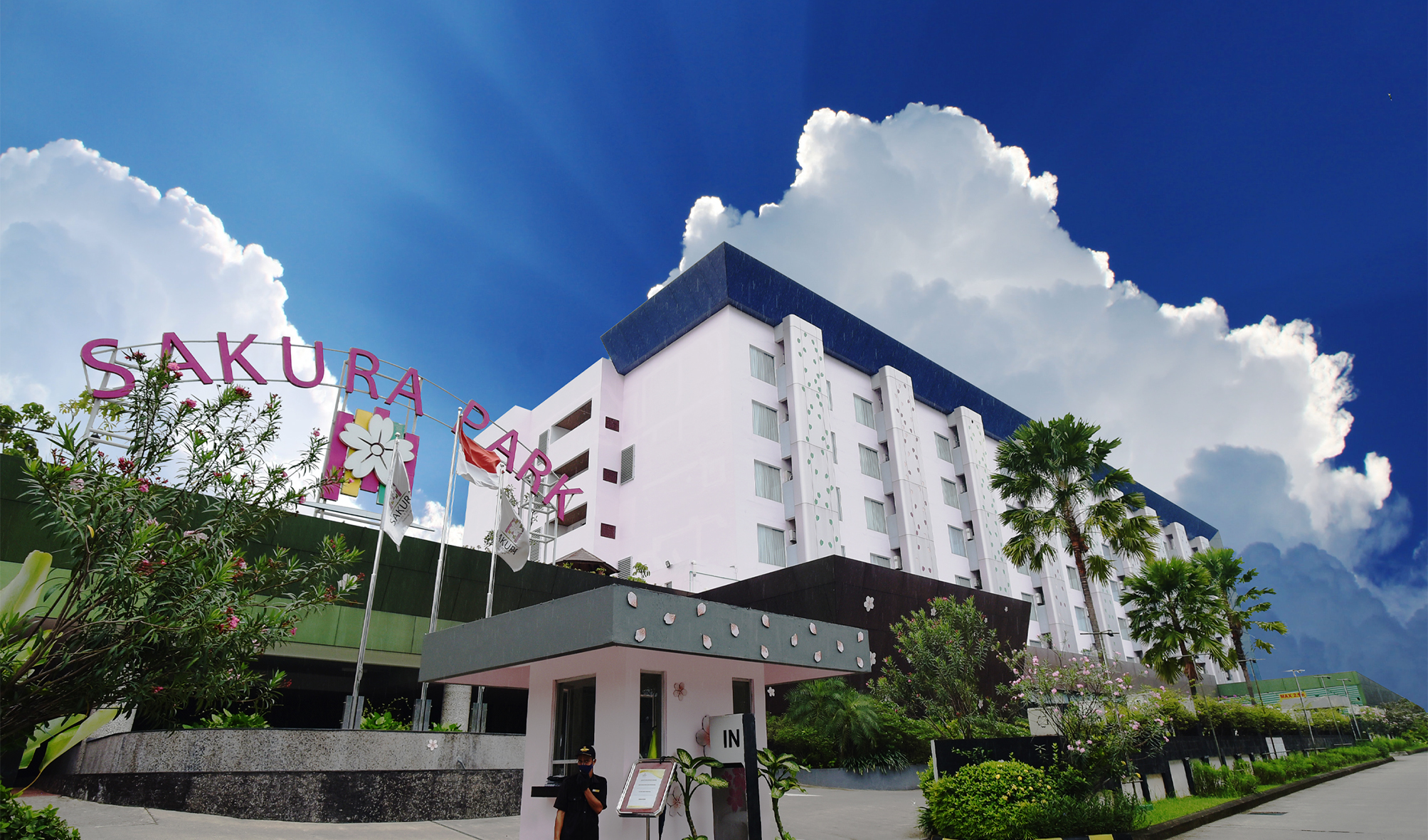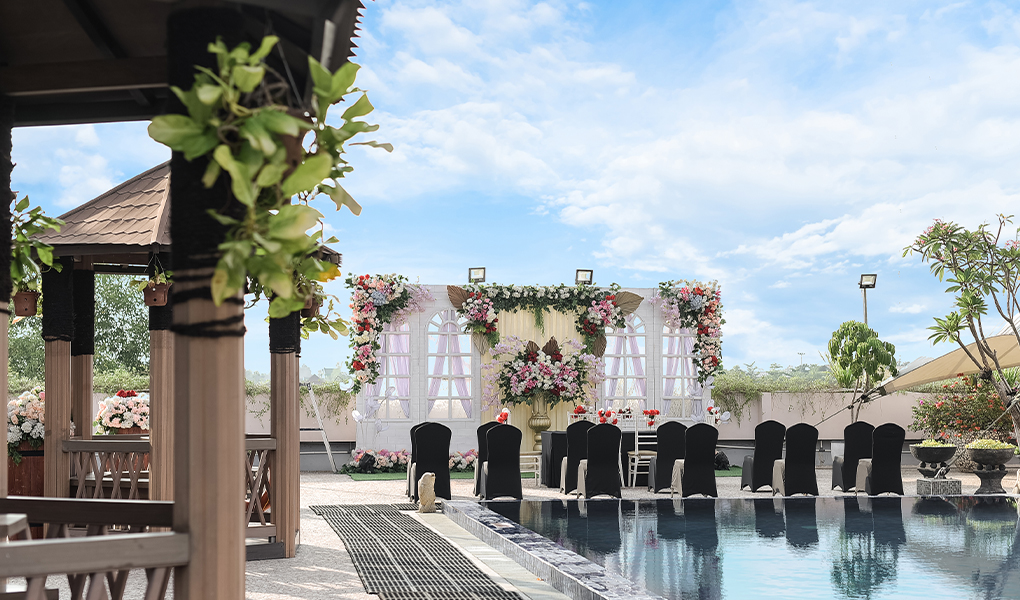 Slide 1
Sakura Park Hotel & Residence
We are a 4-Star Hotel located at Kota Deltamas, Cikarang, Bekasi. We are safe to travel and CHSE Certified.
Slide 2
The complete hotel services and facilities offered by Sakura Park Hotel & Residence make it the best choice for your stay at Kota Deltamas.
Slide 3
Plan any events with us to make your very special moments memorable at any scene.
Slide 2
All rooms are in modern design, combining stylish simplicity Japanese with exceptional comfort and convenience.
Welcome To
Sakura Hotel Cikarang
Whether you are traveling to Bekasi for vacation or business, the complete hotel services and facilities offered by Sakura Park Hotel & Residence make it the best choice for your stay at Kota Deltamas. We are just 5 minutes from the exit toll of Central Cikarang and near to the Central Business District, Factories, Industrial, and Bekasi Government Complex.
Take advantage of the wealth of unrivaled services and amenities at this Bekasi hotel. Top Features of the hotel include free Wi-Fi, 24 hours front desk, 24-hour room service, express check-in/check-out, and disability-friendly facilities. Hotel accommodations have been carefully appointed to the highest degree of comfort and convenience. In some of the rooms, guests can find internet access-wireless, wake-up service, air conditioning, balcony/terrace.
The health and safety of our guests are our first priority. We are CHSE Certified and safe to travel. The CHSE Certificate is given by The Ministry of Tourism and Creative Economy of the Republic of Indonesia serves as a guarantee to tourists and the public that our services provided have met protocols for cleanliness, health, safety, and environmental sustainability.
I Do Care Certificate Number: IL.04.02/4016/M-K/2020
All Staffs & Employees are Vaccinated
Not just our guests, we do care about the health of our staff and employees. Our staff and employees are vaccinated to reduce their chances of becoming infected by the COVID-19 virus. However, after vaccinated, our staff and employees continue to follow all the current guidance to protect themselves and others, including wearing a mask, staying at least 6 feet away from others, avoiding crowds, following facility guidance on visitation and infection control, and cleaning hands often.
Few hotels in the world can rival the majesty, hospitality and scenery of Sakura hotel cikarang.
Enjoy our best offers we personally picked for you
Ramadhan Mubarak! Finally a special package for you is here~ Only IDR 545.000 you can get: 1 Night stay at…
Read More
In Japan, bath is a place one goes to cleanse the soul. Enjoy Japanese Bath in Sakura Park Hotel & Residence.
Touch the body, heal the mind, calm the spirit. Soothe your mind and treat your body with spa & massage…
Read More
Find your perfect
Activities
You are seeing the most recent 10 verified reviews
Stay up to date on the Sakura Park Cikarang
Sustainable Responsibility
Our Corporate Social Responsibility for surroundings in business, environmental and social terms.